Eurospoor2021, back after 3 years of absence!
Eurospoor2021, back after 3 years of absence! Unimaginable but true!
19-05-2021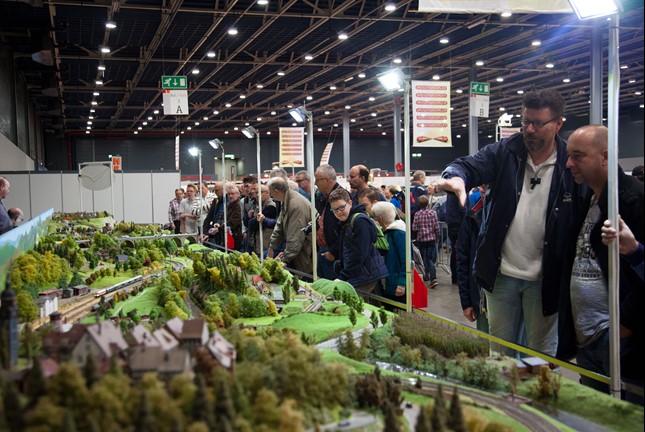 Dear Eurospoor participants and fans,
The COVID-19 crisis has gripped us all. We sincerely hope that, apart from the lockdown and other restrictions on our freedom, you have not suffered any health damage. For those of you who did experience it at home or in a club, and perhaps lost a colleague, family member or (club) friend, we extend our most sincere condolences to you. We are living through a pandemic that will not soon be forgotten. Fortunately, there are now several vaccines available that can protect mankind from worse. Vaccines that will gradually allow us to resume our daily lives and say goodbye to the distant 1.5 metre society.
 Millions of people are currently being vaccinated worldwide, and in the Netherlands, it is expected that all those who are willing to receive the vaccine will be vaccinated by July. We don't know exactly what the situation is in your country, but if this is sustained or accelerated, it will offer perspectives for Eurospoor2021 at the Jaarbeurs Trade Fair in Utrecht (NL).
 After the summer back to normal
It may be hard to imagine from the current situation, but there is a big chance that after the summer holidays, life will return to a reasonably normal level and many people will be eager to visit a model railway event. That is why we are continuing our preparations for Eurospoor2021 at full steam.
 Full-fledged model railway event in the autumn
We are working towards a complete and successful 27th Eurospoor event so that we and 15,000 hobbyists with us can again enjoy our beautiful hobby to the fullest. We look forward to an event with many new model railways from home and abroad, railway collections, demonstrations in the field of model railway construction, stands with representatives and retailers, a market for new and used model railway items, etc. Also the big brands Märklin, Fleischmann / Roco and Piko intend to participate. Eurospoor is and remains literally and figuratively the central point in the Netherlands in the field of model railways and is a "must" for every hobbyist in this field. We cordially invite you to participate or visit EUROSPOOR2021.
 EUROSPOOR2021, FRIDAY 29, SATURDAY 30, SUNDAY 31 OKTOBER