Final message Eurospoor2021, 29 to 31 October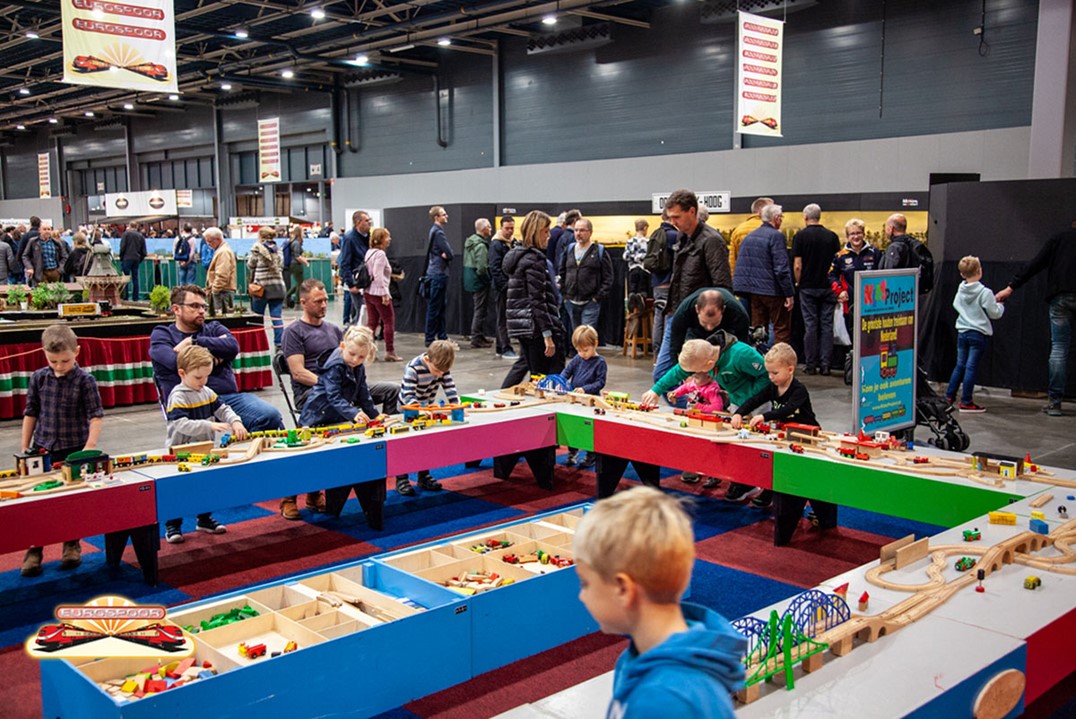 Final message Eurospoor2021, 29 to 31 October 2021
27th edition of the International model railway event Eurospoor2021 was successful, 12,000 visitors

Eurospoor2021 back after 3 years of absence! And at the same time, this 27th edition was one of our most hectic fairs of all time. In recent months, we have worked day and night to bring the organization to a successful conclusion. The increasing infections after the 'dancing for Jansen' debacle caused model railway clubs to cancel in the summer and against the mix of Brexit and Covid, English participants had no chance and had no choice but to cancel. It gave a flood of extra work to ensure good quality replacement layouts.
Towards the start of the event, the Corona contamination figures rose drastically so that the threat of new (for the stock exchange) disastrous measures hung over us. For the first time, the behavior of the public was completely unpredictable... Will it come? Even now that the CoronaCheck is used? Fortunately, Eurospoor could still take place, albeit with the CoronaCheck (29 to 31 October). And the audience, which came in great numbers, about 12,000. Eurospoor has a very loyal audience that has not forgotten the event, even after three years of absence. Many have not skipped 1 of the 27 editions, which moves us very much.
Furthermore, the visitor figures were supported by the Lockdown, as a result of which many have rediscovered the hobby and a TV program at broadcaster Max, "De Kleine Treinen Competition" that stimulates interest even further. A big hit among the many toppers was the layout of the Belgian Ivo Schraepen with "Hasselt 2002". This 16 meter long model railway is built as the station and the tracks were in Hasselt in 2002. More about Hasselt 2002 can be found on our press page: http://www.eurospoor.nl/nl/bezoekers/actueel/#Prospect
We would like to thank all visitors and participants for their enthusiasm and presence at our event.
Eurospoor
Leo and Chitra Hendriksen
info@eurospoor.nl
www.eurospoor.nl
Phone. 0299-640354