What is Eurospoor?
Largest model railway event of Europe
Model railways and everything concerning them.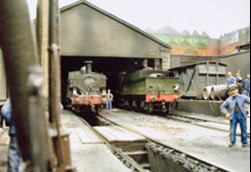 That's what EUROSPOOR is about. The most splendid model railways in the world will be exhibited. All together, over sixty. A unique miniature world built in detail. Houses, cars, people and - of course trains.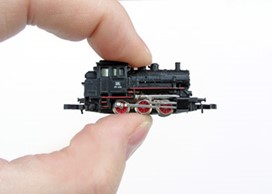 Unique models on 200,000 square feet
You will find unique collections of superior quality. Thousands of miniature locomotives of well-known and lesser known makes. Miniatures not bigger than your little finger. But also enormous specimens weighing many kilograms each.
Buying at low prices
Furthermore, at the stands of national and international firms you can obtain not only information but also new articles and parts at extremely low prices. Moreover, there is a special model railway market 600 metres long where trainlovers offer their used trains, accesories and collectors' items for sale or exchange.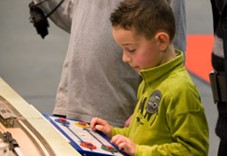 The kids ... can really play
This is not a show where it's .... 'hands off and look' ... No! For the kids there's plenty of material for them to play to their hearts content. A number of clubs even allows them to help operate the railways. The train in which children could ride is not present.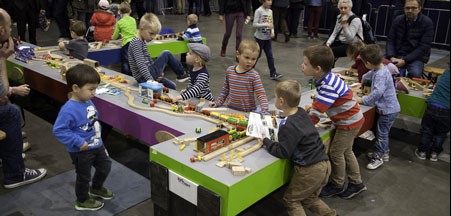 Kidsproject has been set up for the little ones. This is the largest wooden play and learn railway in the Netherlands. With a length of 15 meters, with rails, bridges and hundreds of locomotives and wagons, for hours of fun. A great start to the train hobby or just a day out to play with trains.
A wonderful outing, not only for 'train-freaks'
Not only for fanatical enthusiasts is EUROSPOOR the very summit, but for everybody who just wants a day out EUROSPOOR is a good choice. Even for those who are not themselves active in the world of model railways it is a feast for the eyes to see splendid miniature railways in action and to dream away in magnificent landscapes.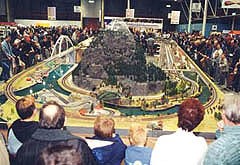 In short: if you have an affinity for trains you mustn't miss EUROSPOOR